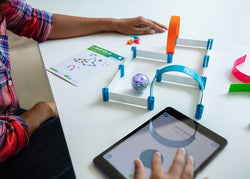 A-Maze Balls
Use your creativity to construct your first cool course.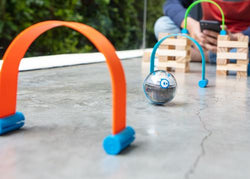 Bot & Weave
Send Mini through all four arches like an Olympic skier.
Wrecking Ball
Build a tower and knock it down. All you have to do is break the walls.
Watch Video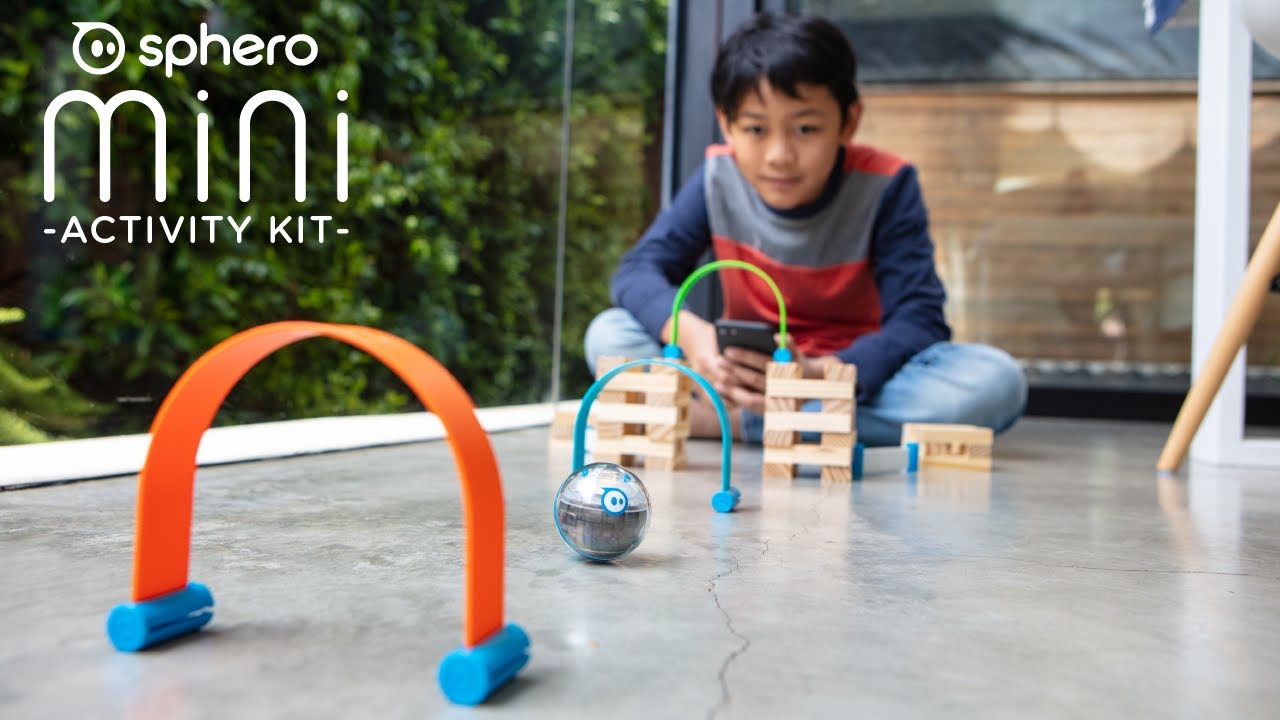 Hands-On STEAM Learning for the Creators of Tomorrow
Hours of Fun
The tiny, wildly popular app-enabled robotic ball now comes with even more to explore! The Sphero Mini Activity Kit has everything little inventors need to get rolling, coding, and playing within minutes
Step-by-Step Learning
Learn the fundamentals of STEM and coding by following the step-by-step activity cards with 15 challenges and games that offer hours of hands-on learning and play
Build. Play. Learn. Code
For the first time ever, Sphero's Mini now combines a 28-piece construction kit with step-by-step Activity Cards to help expand play time and imagination. Discover 15 games and challenges.
Sphero goes #BeyondCode
Sphero provides a STEAM-based tool set unbounded in its potential. Sphero uses programmable robots and STEM kits to foster students' creativity through discovery and play while laying the foundation for computer science and other STEM fundamentals. Our program goes #BeyondCode with collaborative play-based activities, nurturing students' imagination unmatched by other STEM education programs. Cross-platform apps are approachable for all skill levels so you can foster learning and creativity in any grade.
What's in the Box?
1 Sphero Mini app-enabled robotic ball w/cover
15 Activity Cards
6 pins and 3 cones
28-piece construction set
1 USB Cable
Free Sphero Edu app available for download on iOS, Android, Kindle, Mac, Windows, and Chrome
Free Sphero Play app available for download on iOS and Android