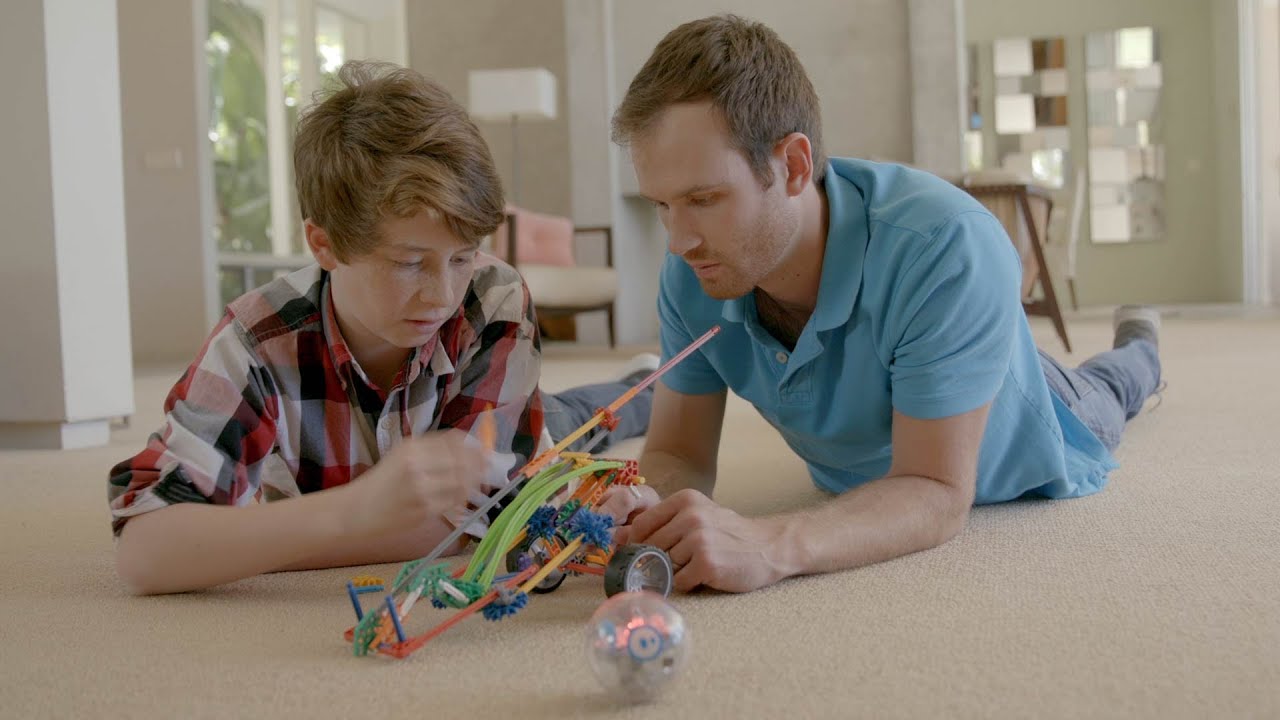 Learning is Evolving. Get on the Ball.
Equipped with Bluetooth SMART and a scratch-resistant, durable shell, SPRK+ takes hands-on learning up a notch. Programmable sensors like motor encoders, LED lights, accelerometer, and a gyroscope allow for countless experiences and coding conditions. SPRK+ will foster a love of robotics, coding, and STEAM principles… all through play.
Program Your Robot
The Sphero Edu app empowers anyone to program their robot. Drag and drop actions, controls, operators, and more to give your bot the orders.
Complete Awesome Activities
Program a painting. Navigate a maze. Mimic the solar system. Swim across the water. Have a dance party… The only limit is your imagination.
Share with the World
Join the growing community, share your creations to inspire and be inspired, and keep track of your class all in one place. Preparing for the future has never been so fun.
Sphero goes #BeyondCode
Sphero provides a STEAM-based tool set unbounded in its potential. Sphero uses programmable robots and STEM kits to foster students' creativity through discovery and play while laying the foundation for computer science and other STEM fundamentals. Our program goes #BeyondCode with collaborative play-based activities, nurturing students' imagination unmatched by other  STEM  education programs. Cross-platform apps are approachable for all skill levels so you can foster learning and creativity in any grade.
What's in the box?
Sphero SPRK+
Inductive charging base with USB charging cable
Maze tape, 360 degree protractor and sticker sheet
Quick Start guide to get you rolling
Sphero Edu app available for download on iOS, Android, Kindle, Mac, Windows, and Chrome
Swift Playgrounds available for download in the App Store. Compatible with the Sphero Arcade and Sphero Template playgrounds
Sphero Play app available for download on iOS and Android